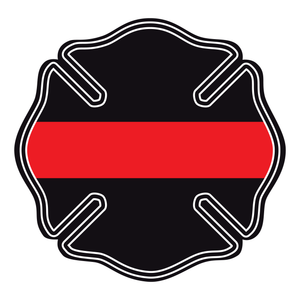 The Thin Red Line graphic on our classic Maltese Cross design, die-cut from high quality reflective vinyl. As with all of our Maltese Crosses, these are fully customizable and can be personalized in any way. Please don't hesitate to Contact Us for your personalized TRL Maltese Cross today!
Printed on premium 3M reflective vinyl; size ordered indicates largest dimension of design (height, width, or diameter).
All of our decals are 100% Reflective meaning EVERY last color is reflective using our process. All reflective material used is engineer grade quality and meets all legal standards and specifications. Stand out from the crowd with our custom reflective decal designs!